I have to say Wendy Cevola is one of my favorite Tiki Mug artists.   I have the pleasure of living fairly close by her and I am fortunate to have been able to buy some of her mugs.
I own a couple of her BOB Tiki mugs and a few other pieces.
I had to post up this new mug she is working on for Tavarua Tiki from the Tiki Central board.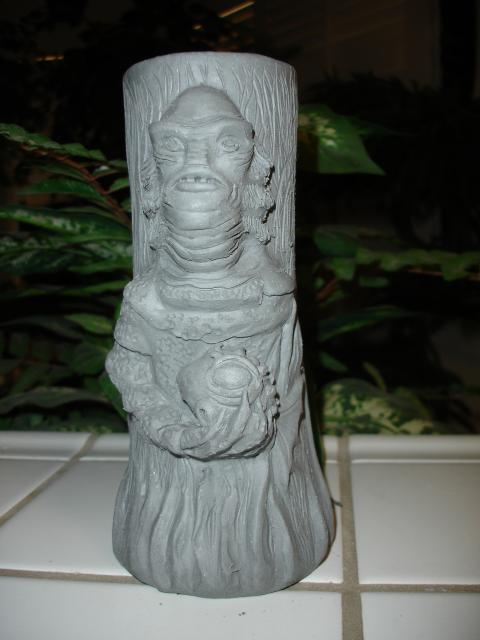 This mug is going to look absolutely fantastic.
You can follow the progress of Wendy making this and all of her fine pieces of art on Tiki Central.